Search
News
Information and events
Filter: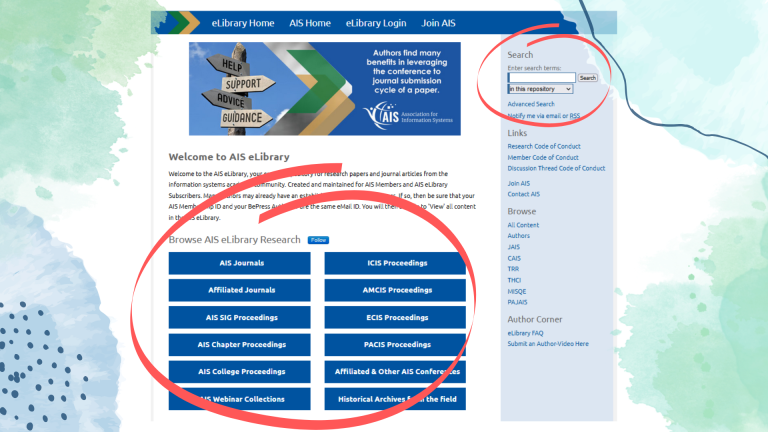 A new one is here! Access to the AIS-e-Library database
Since the beginning of the year, all TUC members have had access to a new business information systems database. Thanks to a cooperation with the Faculty of Economics and Business Adminnistration, the University Library was able to make all contents of the AIS-e-Library accessible.
Online crash course "Fit for the Lib"
On the 20th of April there will be an online crash course for all students called "Fit for the Lib" via the BigBlueButton conference system. This course will be held in German and in English (2 PM-3 PM). The course gives an overview of literature search for beginners and a short introduction to the user account. In addition to a short search introduction in our catalog, we will show you how to order literature that is not in our collection from other libraries and how to have journal articles sent to your home as PDF files via our document delivery service.
You can register via the registration form.
New: Access to DIN-VDE standards campus-wide possible
The DIN VDE standards are regulations for various areas of electrical engineering.
Until now, the standards of the VDE (Verband der Elektrotechnik | Elektronik | Informationstechnik e. V.) could only be offered on one computer in the library as a single-user licence. This has now changed.
New and modified e-media offers in 2023
For 2023, the University Library was able to license additional databases and e-journal packages, as well as further expand the e-book offering. new and modified offers 2023
Ukraine-conflict
The current escalation of the Ukraine-conflict stirs the minds and generates an overload of information each day. For making up one's own mind and for selecting carefully and appropriately in this respect, it is important to acquire comprehensive background knowledge related to that topic.
With the concern to offer support in this context, the University Library has established a new website proposing reliable sources of information und wishes enriching reading to all persons interested.